Quality Certificate
In terms of quality management and monitoring, Haomei has set up a full-time quality management department, testing center, standardization management department, and has established a complete quality management system, measurement management system, and standardization management system.
Haomei has passed ISO9001 quality management system certification in 2005, ISO14001 environmental management system, ISO28001 occupational health and safety management system (new version is ISO45001) certification in 2011, and ISO/TS16949 automotive industry quality management system certification in 2012.
Our testing center passed the CNAS certification of the National Accreditation Laboratory in 2012.
Haomei strictly implements national standards, industry standards and international standards in response to the needs of different customers. At the same time, Haomei is the formulation/revision unit of 29 national standards, 11 industry standards, and multiple group standards. Through perfect quality management, our main products have passed product quality certification, international standard certification, European Qualicoat certification, China Energy Conservation Certification and other product certifications, and the product quality has been affirmed by domestic and foreign customers.
Haomei provides customers with high-quality products and services wholeheartedly, constantly self-improvment, innovates and develops, and strives to realize the vision of "becoming the most competitive enterprise in the industry".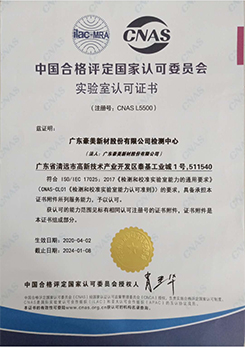 CNAS (Laboratory Accreditation Certificate)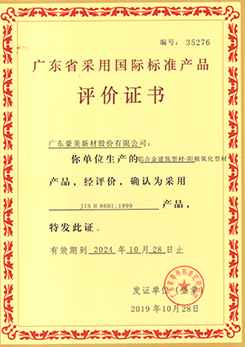 Anodized Profiles Evaluation Certificate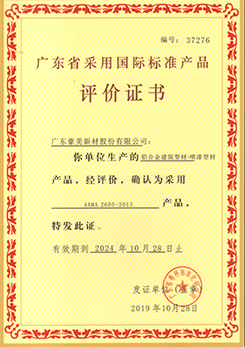 Painted Profiles Evaluation Certificate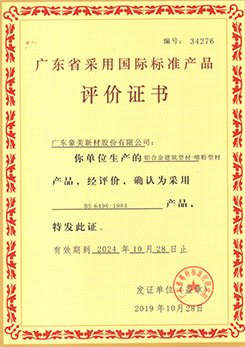 Powder Coated Profiles Evaluation Certificate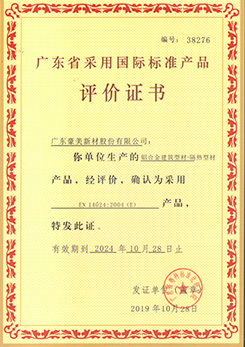 Insulated Aluminum Profiles Evaluation Certificate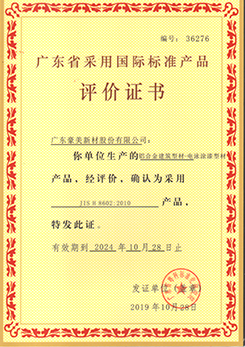 Electrophoretic Coating Profiles Evaluation Certificate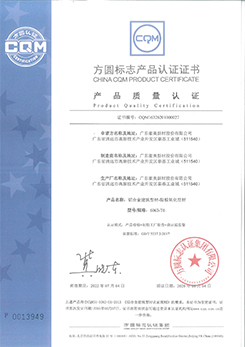 Anodized Profiles Quality Certificate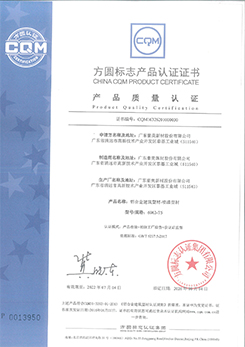 Painted Profiles Quality Certificate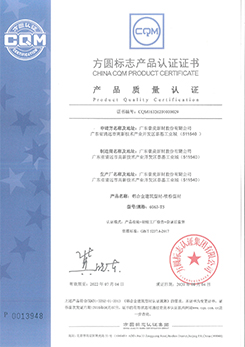 Powder Coated Profiles Quality Certificate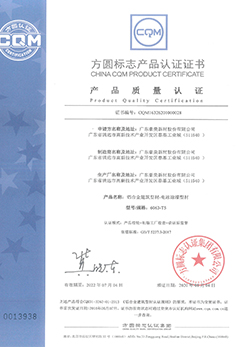 Electropheretic Coating Profiles Quality Certificate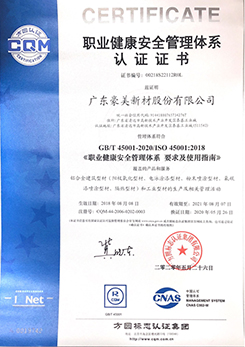 Occupational Health and Safety Management System Certification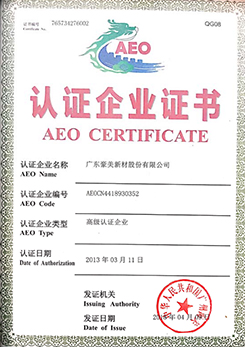 Customs Certification Enterprise Certificate