The real estate summit forum, the online cloud witnesses the release of the results of the 2020 China Real Estate Top 500
2020-03-13   
Share To :
Remodeling·Vision·Departure
Prospects for the real estate market under the epidemic and corporate responses
"2020 China Real Estate Top 500 Summit Forum and Evaluation Results Release Conference"
Will be held online at 14:00 on March 18
Scan the QR code to watch the live broadcast
Haomei New Material is honored to be included in the list
Let's witness the release of the results together on the online cloud!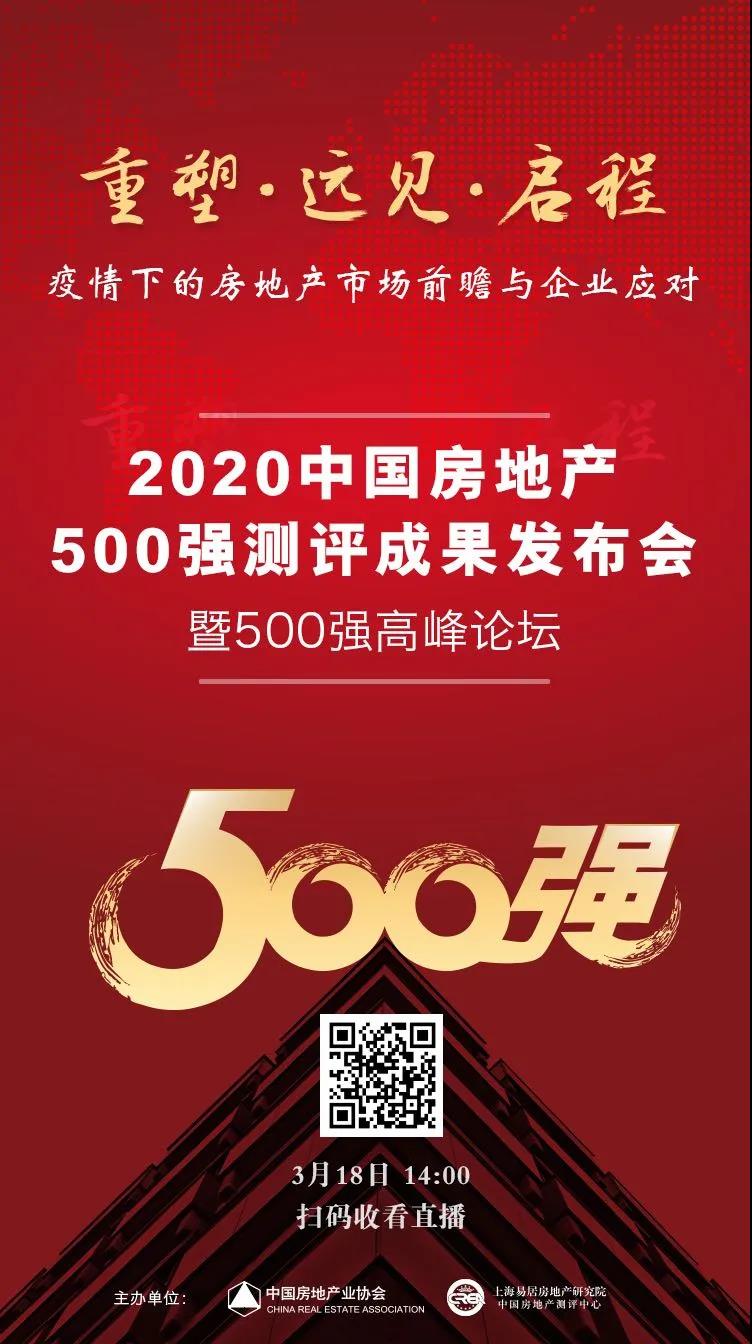 The test results of the top 500 Chinese real estate development companies in 2020 are jointly released by the China Real Estate Industry Association, Shanghai E-House Real Estate Research Institute, and China Real Estate Evaluation Center. Twelve years of in-depth follow-up research covering 7 major aspects, including 21 secondary indicators and 56 tertiary indicators of the evaluation system, has created scientific, fair, objective and authoritative evaluation results.
The meeting will invite industry authorities, business representatives, financial institutions, research institutions, industry experts and news media to gather together to summarize and share the advanced experience of benchmarking companies, discuss and exchange the situation and prospects of the real estate market, so as to improve the development level of the real estate industry and promote The real estate market is developing in a healthy way.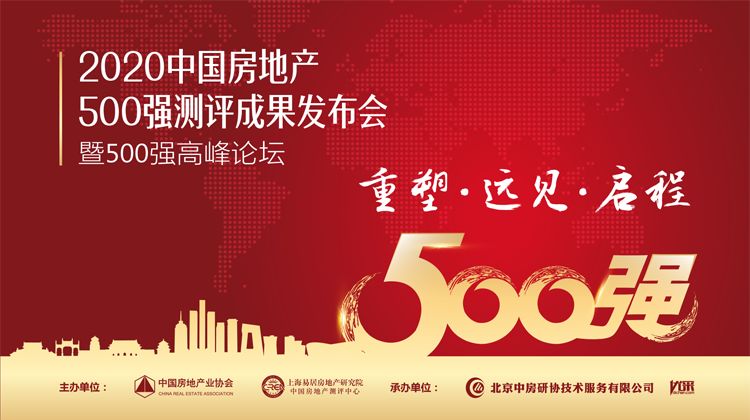 The evaluation of "Top 500 Chinese Real Estate Development Enterprises" has been carried out for 12 consecutive years, and the industry has responded well. The evaluation results have become an important basis for comprehensively evaluating the comprehensive strength and industry status of real estate development companies, industrial chain suppliers and service providers.
*Remarks: The relevant information comes from the Internet. If there is any infringement, please contact to delete it.