Good news | Haomei was successfully selected into the list of top 500 manufacturing companies in Guangdong Province
2020-12-02   
Share To :
In the list of the top 500 manufacturing companies in Guangdong Province in 2020, Haomei New Material was successfully selected into the "Top 500 Manufacturing Companies in Guangdong Province" with its steady development and continuous growth in scale.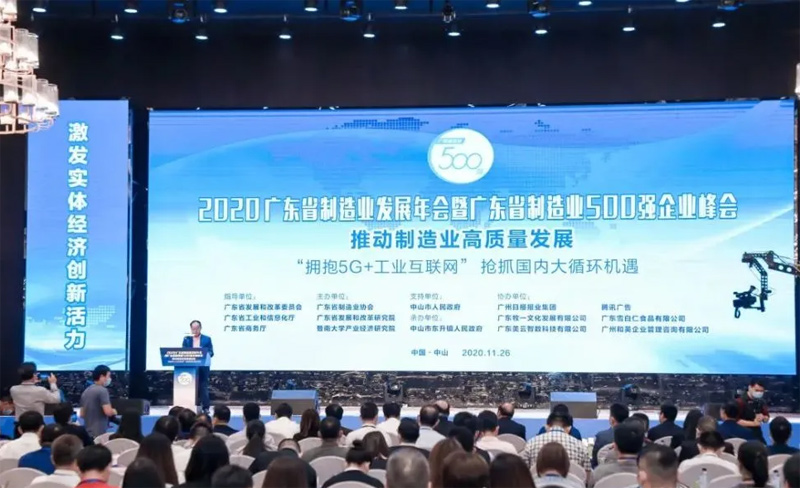 The theme of this event is "Promote the high-quality development of the manufacturing industry——Embrace 5G+Industrial Internet and seize the opportunity of the domestic cycle". The mission is to explore effective paths for the high-quality development of Guangdong's manufacturing industry, exchange companies' experience in policy support, industrial transformation and upgrading, investment structure optimization, and market development, and provide advice and suggestions for the high-quality development of Guangdong's manufacturing industry.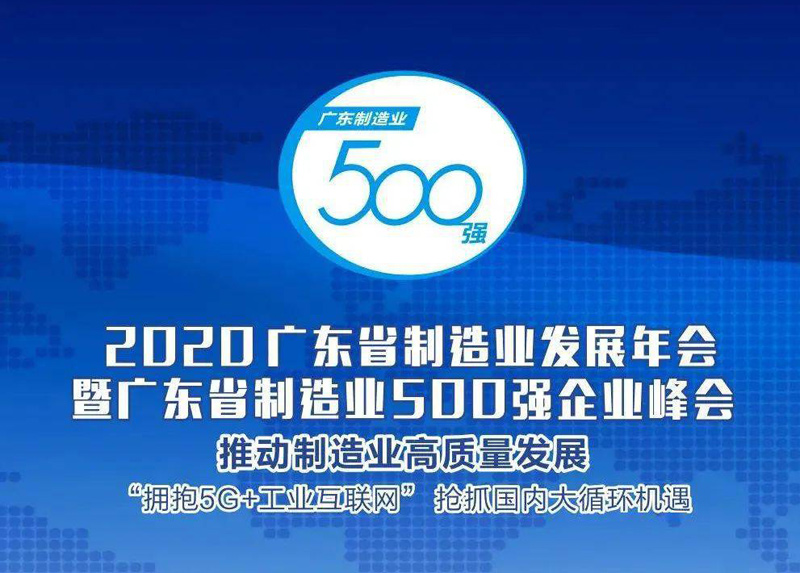 The successful selection of the 2020 Guangdong Manufacturing Top 500 List is the industry's recognition of Haomei's outstanding performance in the manufacturing field. As a representative of manufacturing enterprises in Guangdong Province, Haomei New Materials adheres to the mission of "making every piece of aluminum more valuable", takes user needs as the guide, sticks to the "bottom line" of product quality, and continues to innovate through technological research and development, and improve production and manufacturing processes. To provide high-quality products and perfect services for global customers.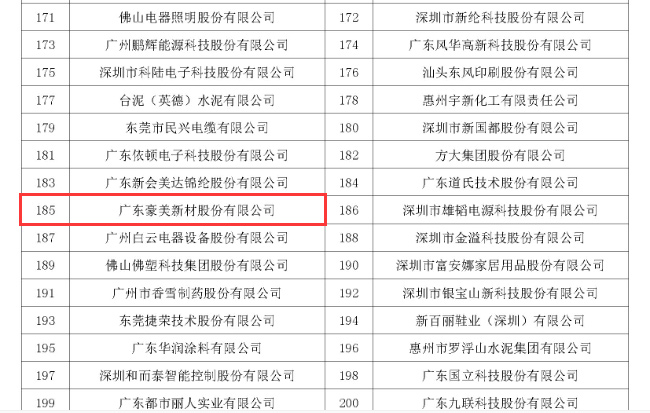 In the future, Haomei New Materials will continue to seize the opportunity of national strategic development, conform to the direction of national development, and continuously upgrade its comprehensive strength in product, technology, service, management and other aspects, realize the transformation from manufacturing to intelligent manufacturing, and promote high-quality development.